Puncture Wounds of the
Foot and Leg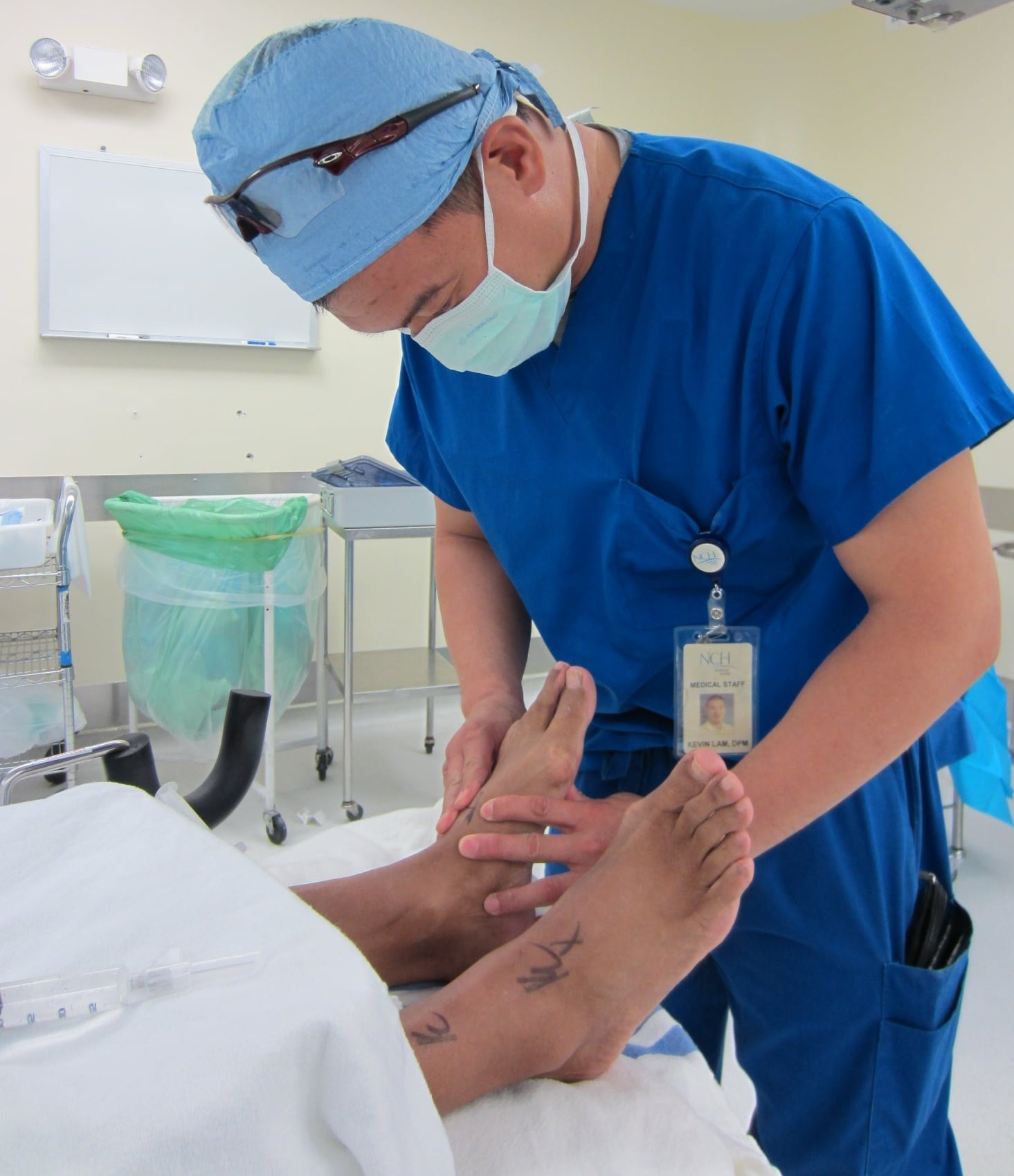 A puncture wound has a small entry hole caused by a pointed object. This is usually narrower and deeper than a scrape of a cut. Many people can get puncture wounds from household items or work projects, garden tools, or when operating machinery. Although most puncture wounds are minor and can be managed with home treatment, you must seek medical care immediately if
It spurts blood
It bleeds excessively
Punctures into a joint
Does not stop bleeding after 10 minutes even with firm pressure
The puncture wound is deep or touching bone
The object that caused the puncture cannot be easily removed
The wound is visibly dirty
The wound is caused by stepping on a nail or any sharp unclean object

The wound is caused by a bite

The wound looks infected
Fever occurs
Immediate medical attention is important since about 10% of patients will develop soft tissue infection and 2% will develop bone infection. For patients with immune system problems, peripheral neuropathy, peripheral vascular disease, and diabetes, the visible signs of infection may manifest much later. Thus it is important to seek immediate medical treatment. Tetanus immunization history is important, especially in patients with diabetes.
Osteomyelitis or bone infection is the most severe complication secondary to a puncture wound. The outcome will depend on the location of the wound, severity of the injury, delay in treatment, the penetrating object, and the patient's general medical condition.
There are also a variety of foreign objects that can become embedded in a puncture wound. Some of the most common are nails, glass, needles, and seashells.
If you get a puncture wound, clean it properly. See a foot and ankle surgeon for evaluation and treatment. If possible, do this within 24 hours after the injury.
Call your podiatrist to schedule an appointment as soon as possible.
For more information, you may contact Advanced Wound Healing Institute at (239) 430-3668 (FOOT). Advanced Wound Healing Institute is part of Family Foot and Leg Center, P.A.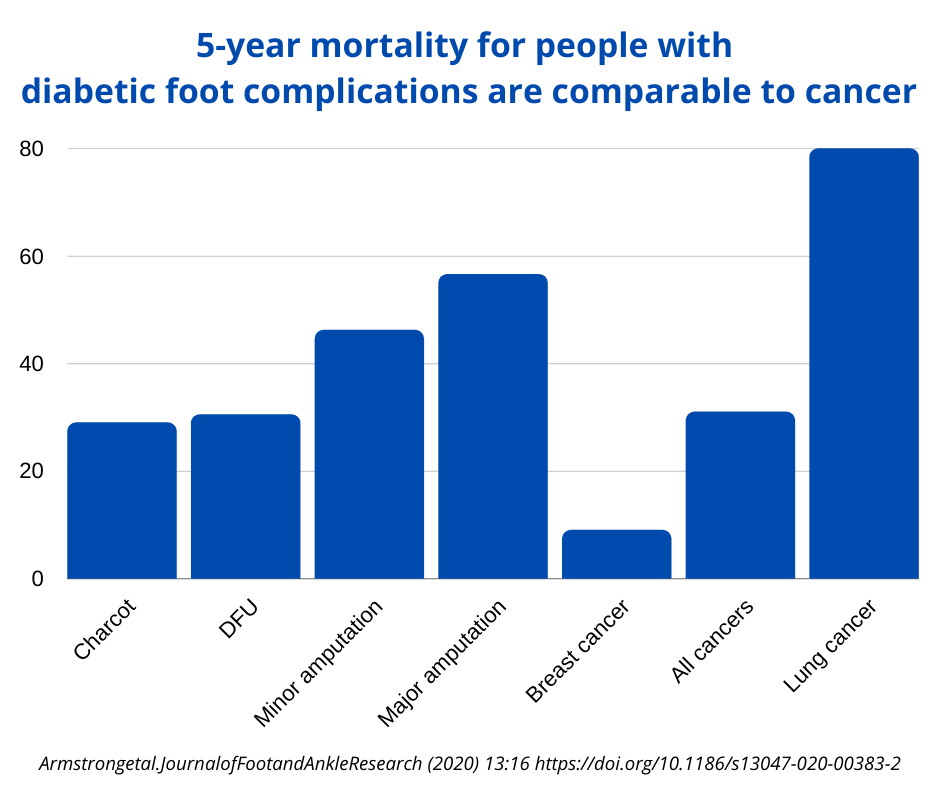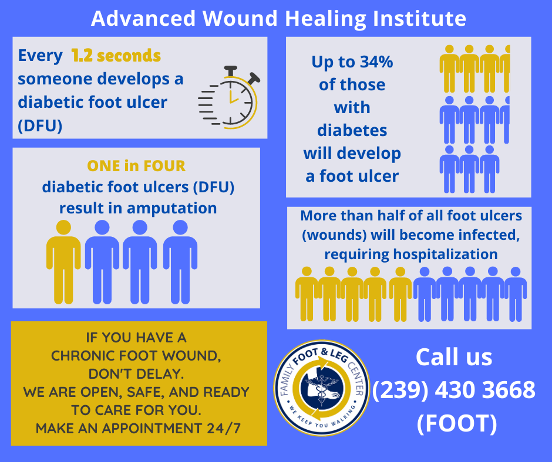 Faster recovery time
Better results
Improved long-term outlook
Optimal quality of life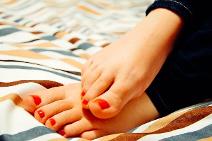 We use in-office advanced wound healing products from Organogenesis
If you have a foot, ankle, leg, knee wound, do not delay.


See us at any of our 9 convenient locations throughout Collier, Lee, Charlotte, and Sarasota Counties.


Your wound healing experts.


Diabetic foot ulcers lead to amputation and mortality
Diabetic foot ulcers lead to amputation and mortality, and thus, it is very important to prevent them. At the Advanced Wound Healing Institute, we offer advanced wound care for your feet and legs.

Our doctors are well trained from residency in conservative and advanced wound care options from simple debridement to advance grafting and flap techniques.

American College of Foot and Ankle Surgeons
Advanced wound care is a patient-centered and a multidisciplinary approach between podiatrist, vascular surgeon, and primary care doctor.

At the Advanced Wound Healing Institute, we specialize in the treatment of wounds that are difficult to heal. We offer the most current and advanced treatments in wound care.
What you need to know about P.A.D. Peripherial Arterial Disease Now
Frank discussion about Peripheral arterial disease (P.A.D.) in diabetics, how to save toes, legs and lives.

If you or your loved ones suffer from diabetes, must see us now. What you need to know now.
What you need to know about P.A.D. Peripherial Arterial Disease Now