"Save a Limb, Save a Life"
Welcome, and thank you for taking the time to visit our website for our advanced wound healing institute
Part of Family Foot and Leg Center, PA
The Advanced Wound Healing Institute is dedicated to helping each patient heal their wounds.
We make sure our patients have the special care they need, and even those with wounds that are slow to heal or are resistant to conventional treatments.
Diabetes remains the leading cause of non-traumatic amputation in the U.S. Prevention is the key to success, but when a wound does happen, quick advanced care will yield the best chance of limb salvage.
85% of lower limb amputations are proceeded by a foot ulcer.
Of persons with diabetes who have a lower extremity amputation, up to 55% will require amputation of the second leg within 2‐3 years
Five-year mortality following a first-time ulceration is approximately 40 percent in patients with diabetes and ranges from 52 to 80 percent after major amputation.
10% of people with diabetes have a foot ulcer.​
The lifetime risk of developing a foot ulcer for patients with diabetes is 25%.

Between 10-15% of diabetic foot ulcers (DFUs) do not heal. Of thesefoot ulcers that do not heal, 25% will require amputation.
Diabetic foot ulcers are preventable. There are certain conditions that increase the chance an ulcer will develop as well as if it can be healed.
Diabetic neuropathy alone causes between 45-60% of diabetic foot ulcers (DFUs)

PAD and neuropathy are involved in about 45% of DFUs

Delaying consultation for a diabetic foot ulcer for longer than 6 weeks can increase the likelihood that the ulcer will lead to an amputation.
We have 8 offices now with 3 in Collier, 4 in Lee County, 1 in Charlotte County to serve you.

Advanced Wound Healing Institute at FFLC promises same business day or within 24 hours for appointments.

Skip the high-priced and long waits at emergency rooms when you can get specialist care, ASAP.

Everyone in this office is a trained professional and works as a team member, taking pride in their work.

Emergency Patients Welcomed

Urgent Care for Foot & Ankle Trauma

Same Day Appointments Available
Skin tears or lacerations are acute wounds. Foot and leg lacerations have a high probability of becoming complex chronic wounds, if not properly managed and treated immediately.
Some people that have developed foot lacerations have a higher risk of developing secondary foot and leg wound infections such as extremes of age, with preexisting chronic condition, diabetes, etc.
Skin tears on the foot and leg are also common following an injury.
Skin tears on the lower leg due to dishwasher accidents are quite common. You open the dishwasher door, turn around to get something else, and then walk right into it. Lacerations or cuts on the lower leg are more common than you think.
When to seek medical advice
If you have a foot laceration or a leg laceration, watch out for these signs and call or see a wound healing professional right away
if there is an active bleeding and it is not controlled by direct pressure
if the wound is very painful, increasing in redness or swelling
if you notice fluid leaking from leg wound or pus or bad odor coming from the leg or foot wound
signs of infection, wound redness, swelling
if you develop a fever 100.4°F (38.ºC) or higher
weakness or numbness in the affected foot or leg
if the foot or leg wound changes in color
in case of sutured wounds, see your doctor immediately if the stitches come apart of fall out
if the wound edges reopen
If left untreated, skin tears of the foot and leg can lead to complications such as pain, delayed wound healing, infection, cellulitis or generalized sepsis.

Injuries to the foot and leg are common. They most likely occur
when doing projects or work around the home
when engaging in sports or recreational activities
when doing work-related tasks
in high speed sports such as skiing, snowboarding, skateboarding, biking, and skating
Aside from accidents, wounds including scrapes, cuts, scratches, and punctured skin may also happen following surgery.
Minor wounds can be managed by cleaning and disinfecting them properly. Most of these minor lower leg injuries heal on their own, and you should be seeing improvement and healing. However, more serious foot wounds and infections may need to be seen by a physician. If you have a foot or leg wound that is deep, continuously bleeding, or does not heal, see a wound care professional.
The most common causes of cuts and puncture wounds are external injuries that break or tear the skin. These causes include:
falls
vehicular accidents
broken glass

stabbings

knife cuts, razor cuts
The most common causes for puncture wounds include:
stepping on a sharp object

bites
falling onto something sharp
Puncture wounds may not bleed heavily but they're still prone to infection, particularly a rusty object or a bite caused the wound. In these cases, see your doctor immediately.

Advanced
Wound Healing Institute
Don't be another statistic, get the proper aggressive care to heal your lower extremity wounds.

For more information about Naples Advanced Wound Healing Institute or to make an appointment, please call (239) 430-3668 . Fax your records to: (239) 692 9436.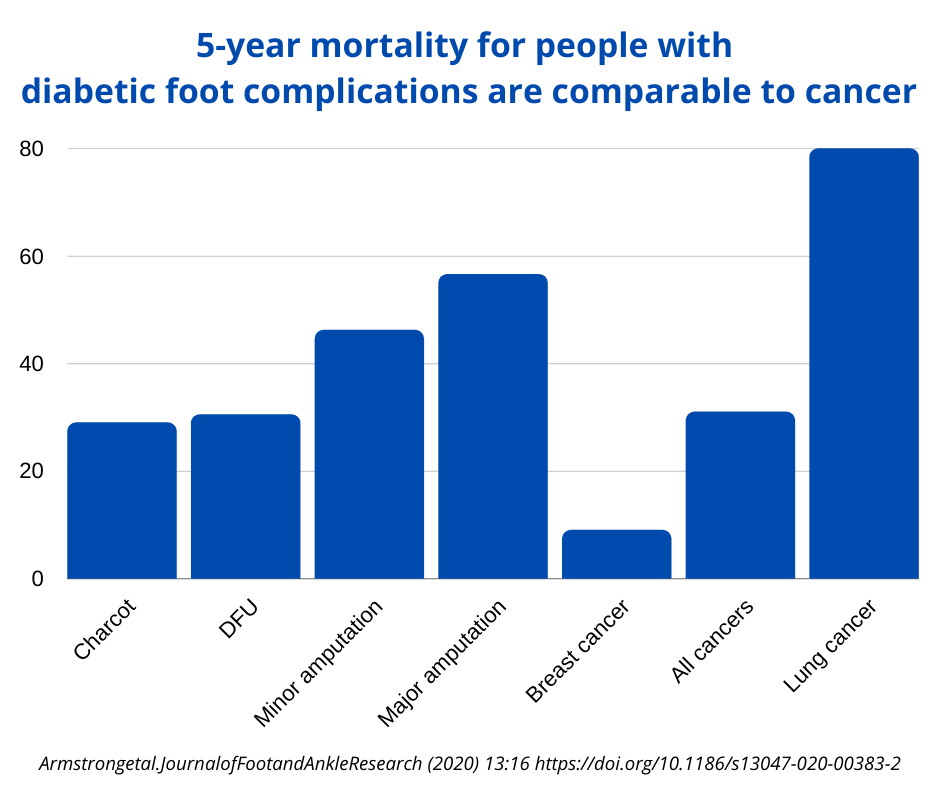 ADVANCED WOUND HEALING TECHNIQUES
Take a New Look at
Foot & Ankle Surgeons
Through the use of the most advanced
wound healing techniques available,
our team of specialists work together
to maximize the patient's healing potential
to dramatically improve wound healing
and shorten recovery time.
We Bring Personalized Podiatry Care
Closer to You