Part of Family Foot and Leg Center, PA
The Advanced Wound Healing Institute is dedicated to helping each patient heal their wounds.
We make sure our patients have the special care they need, and even those with wounds that are slow to heal or are resistant to conventional treatments.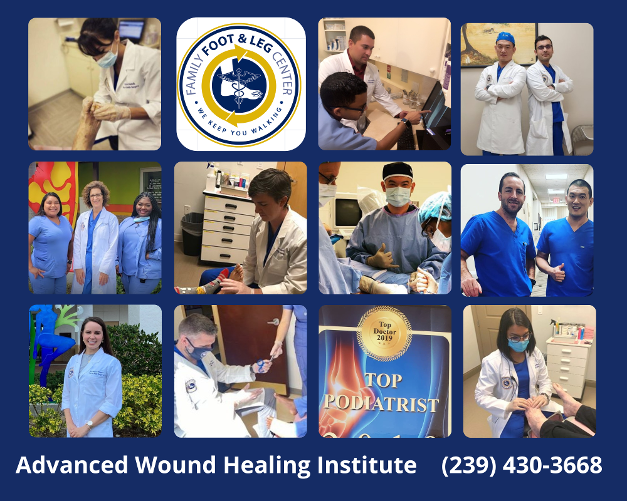 We have 8 offices now with 3 in Collier, 4 in Lee County, 1 in Charlotte County to serve you.

Advanced Wound Healing Institute at FFLC promises same business day or within 24 hours for appointments.

Skip the high-priced and long waits at emergency rooms when you can get specialist care, ASAP.

Everyone in this office is a trained professional and works as a team member, taking pride in their work.

If you have a foot, ankle, leg, knee wound, do not delay.
See us at any of our locations throughout Lee, Collier and Charlotte Counties.
Your wound healing experts.