What Does a Foot Ulcer Look Like?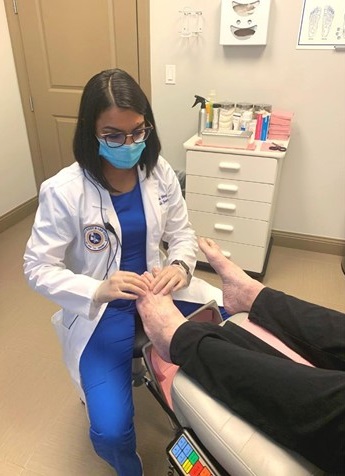 An ulcer on the foot looks like a red sore, most commonly found on the ball of the foot or under the big toe. A foot ulcer is an open sore that can be shallow or involves only the surface of the skin or may be deep that it extends through the full thickness of the skin and may even involve tendons and bones.
Foot ulcers are estimated to occur in at least 15 percent of patients with diabetes. Thus, it is even more important for them to understand how to identify these wounds so they can prevent it from getting worse. Also, statistical analysis reveals that diabetic foot affect males more often than females and those patients in their forties and fifties tend to develop wounds more frequently compared to other age groups.
You may notice drainage on your sock or in your shoes. Other signs are skin irritation, redness, pain, numbness, black or dead tissue around the area, and unusual swelling. If the sore gets infected, you will see pus and smell a bad odor.
Untreated foot ulcers can develop gangrene and lead to an amputation. Infected ulcers that are not treated right away can develop into abscess, cellulitis, osteomyelitis (bone infection), and gangrene.
To avoid this, if you discover an ulcer, you need to go to a podiatrist as soon as possible. The sooner you identify a foot ulcer and have it seen by a podiatrist, the more likely you are to avoid infection and other serious complications.
Complete recovery may depend on the size of the ulcer, other health conditions you might have such as diabetes/atherosclerosis, blood circulation, pressure from standing or walking, and the quality of wound care.
For more information on foot ulcers, you may contact Advanced Wound Healing Institute at (239) 430-3668 (FOOT). Advanced Wound Healing Institute is part of Family Foot and Leg Center, P.A.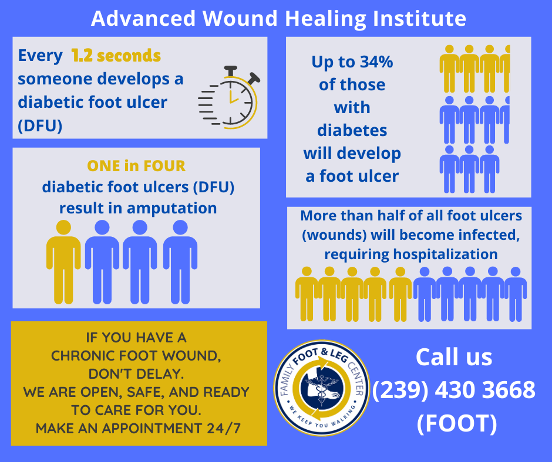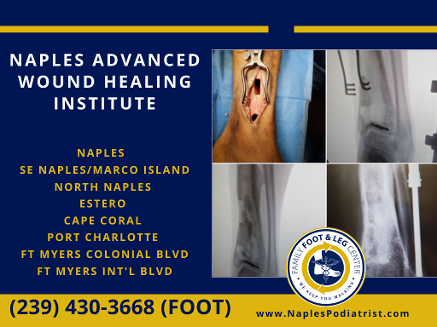 Faster recovery time
Better results
Improved long-term outlook
Optimal quality of life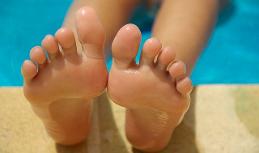 We use in-office advanced wound healing products from Organogenesis
If you have a foot, ankle, leg, knee wound, do not delay.


See us at any of our 9 convenient locations throughout Collier, Lee, Charlotte, and Sarasota Counties.


Your wound healing experts.


Diabetic foot ulcers lead to amputation and mortality
Diabetic foot ulcers lead to amputation and mortality, and thus, it is very important to prevent them. At the Advanced Wound Healing Institute, we offer advanced wound care for your feet and legs.

Our doctors are well trained from residency in conservative and advanced wound care options from simple debridement to advance grafting and flap techniques.

American College of Foot and Ankle Surgeons
Advanced wound care is a patient-centered and a multidisciplinary approach between podiatrist, vascular surgeon, and primary care doctor.

At the Advanced Wound Healing Institute, we specialize in the treatment of wounds that are difficult to heal. We offer the most current and advanced treatments in wound care.
What you need to know about P.A.D. Peripherial Arterial Disease Now
Frank discussion about Peripheral arterial disease (P.A.D.) in diabetics, how to save toes, legs and lives.

If you or your loved ones suffer from diabetes, must see us now. What you need to know now.
What you need to know about P.A.D. Peripherial Arterial Disease Now